Join Us For Worship In Person Or Livestream
Come just as you are and join us in uplifting praise and worship.
Can't be here in person? Join us online every Sunday at 11:30 a.m.
Previous services can be found on our Facebook page.
(FACEBOOK LIVE HERE)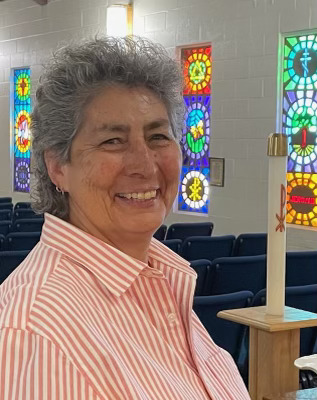 Welcome! We're glad you found us!
If you're looking for an open, affirming, inclusive, and diverse community of believers in Jesus who love God and love people, you're in the right place! No matter your faith tradition or where you are in your spiritual walk, you are welcome here. We are committed to creating a safe haven for all where you are free to worship as your authentic self.
We invite you to come join us on Sunday mornings for lively praise and worship uplifting messages, and prayer, followed by social hour after service. Come as you are and let's explore faith and fellowship together.
With open arms,
Pastor Vangie
What People are Saying About Us
Everyone is so loving, kind & compassionate! this church definitely made me feel the love of God through others. The pastor & her wife are also such generous & amazing people!
Our pastor always has an awesome message. our church family is the best group of people that are always there for you.
Great place for all including LGBTQ. Each week you are moved by the Holy Spirit and can feel His love. Come check it out!
It's going on my second year with Rising Sun Christian Community. I have always felt at home with my church family. Pastor Vangie, is not only amazing she's a blessing. She makes you feel right at home. Thank you Pastor Vangie I enjoy every sermon. and may the Lord continue to bless you and yours.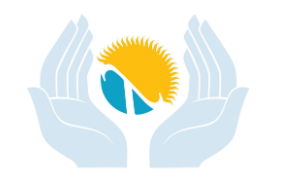 What's Happening at RSCC
We know how to have fun! Join us in our social events, where you can connect, build friendships, and experience community!

See What is Coming
Pride Month is a vibrant celebration of LGBTQ+ identity and advocacy, marked by a colorful array of events, parades, and activities that promote inclusivity, acceptance, and love.
We adorn our vehicles with decorations and filled our trunks with candy, extending a warm invitation to children in the community to enjoy a safe and delightful treat-filled experience in the church parking lot.
 Our children's ministry is dedicated to nurturing young hearts and minds, fostering spiritual growth, and creating a vibrant, welcoming environment where children can explore their faith journey with joy and love.
The homecoming dance is a spirited and nostalgic event that united friends, family, and RSCC members in a thrilling celebration of generosity and togetherness.
The pilgrimage to Tome Hill is a deeply spiritual journey undertaken by devotees, symbolizing their faith, reflection, and unity as they ascend the sacred hill to pay homage to their beliefs.
Christmas and Harvest Festival Potlucks
Our potlucks ignite a thrilling celebration of unity and joy! With hearts ablaze, we come together, bound by the sacred ties of community
Join Rising Sun Christian Community
Frequently Asked Questions