About Rising Sun Christian Community
RSCC is an inclusive and welcoming, open and affirming, worshiping community reaching out to LGBTQ+ and straight allies. We invite all who are interested in deepening their relationship with Jesus, no matter where they are on their journey, and, regardless of race, ethnicity, age gender, sexual orientation, gender identity, gender expression, economic status, and other diverse backgrounds. We offer contemporary, non-denominational, Christ-centered, services which include Bible-based messages, praise and worship music, and Spirit-filled prayer.
Community
United by faith in our Lord and Savior Jesus Christ, our community is modeled on God's inclusive and nurturing love. All are welcome.
Rising Sun Christian Community was founded in 2012 by a group of people who were longing for a place to worship God where all could be free to worship as their authentic selves, free from the fear of condemnation. We were a group of lesbian, gay, and straight allies who wanted to feel safe and free to worship alongside our spouses/partners in an affirming environment.
We are now a growing community of believers who are traveling on this journey to know God more, to develop a deeper relationship with Jesus, and to rely on the power of the Holy Spirit to guide our way daily.
What sets us apart from other churches? We have experienced and understand the journey of the oppressed and marginalized. We also know and have experienced the unconditional love of God in our journey. And we believe that God has called us to minister to God's LGBTQ+ and to all who have felt the anguish of oppression.
God has blessed us tremendously. And, now, we invite you to come and join us as we share in those blessings.
We are a community of believers who offer you the experience of meeting Jesus, either for the first time or again.
Feel free to contact us if you have questions – 505-605-2030 or email info@rsccabq.com.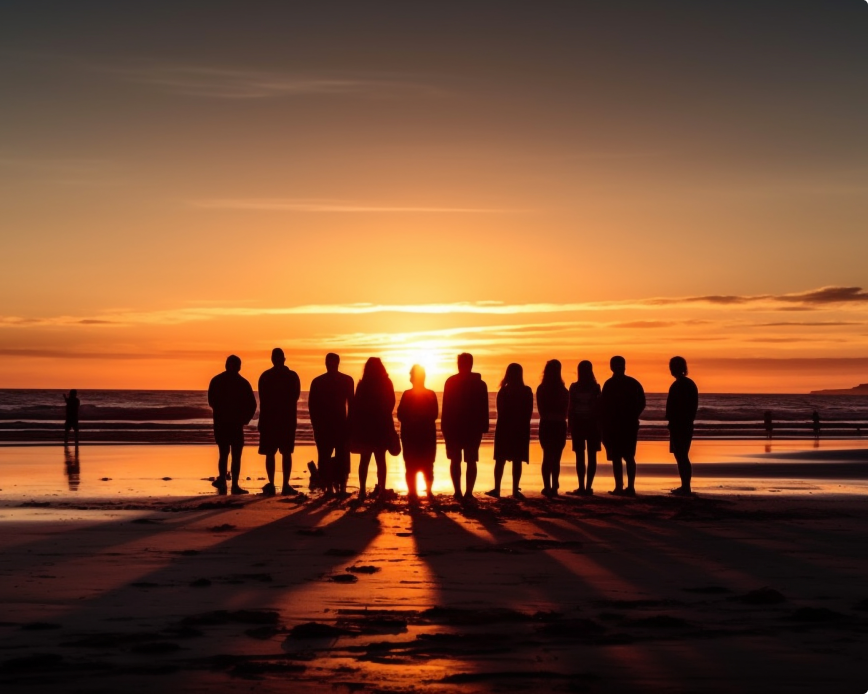 Mission Statement
We exist to provide a welcome, open, and affirming, Christ-centered place of worship where ALL are offered the nurturing experience of meeting Jesus for the first time or again, of being spiritually challenged and fed, and encouraged to deepen their relationship with God.
Vision Statement
We will be a growing, vibrant, healthy, Christian community that is an exciting place of worship where all are safe to grow in their relationships with God and one another as we celebrate God's unconditional love. We will be a spiritual home for LGBTQIA and supportive allies where God's love will shine brightly for all.
What we believe…
We believe in one omnipotent, omniscient, and omnipresent God, Creator of all, , of one substance and of three persons – God our Creator, Christ our Redeemer, and the Holy Spirit our Guide and Comforter.
We believe in the life, death, and resurrection of Jesus Christ and that His sacrifice on the cross is for ALL people. Through faith and belief in Christ, and the work of the cross, we are all heirs to the throne according to the promises of God. (Gal. 3:29)
We believe that all are justified by grace through faith in Jesus Christ. (Rom. 3:24)
We believe in the power and presence of the Holy Spirit, the third person of the Godhead, dwelling in our midst.
We believe that the Holy Bible is the divinely inspired Word of God written by men, revealing God and God's love for humankind in Christ Jesus, and teaching us abundant life in Christ through the guidance of the Holy Spirit.
And, we believe that God created our inmost being, knit us together in our mother's womb, fearfully and wonderfully made, just as we are. (Psalm 139:13-14)