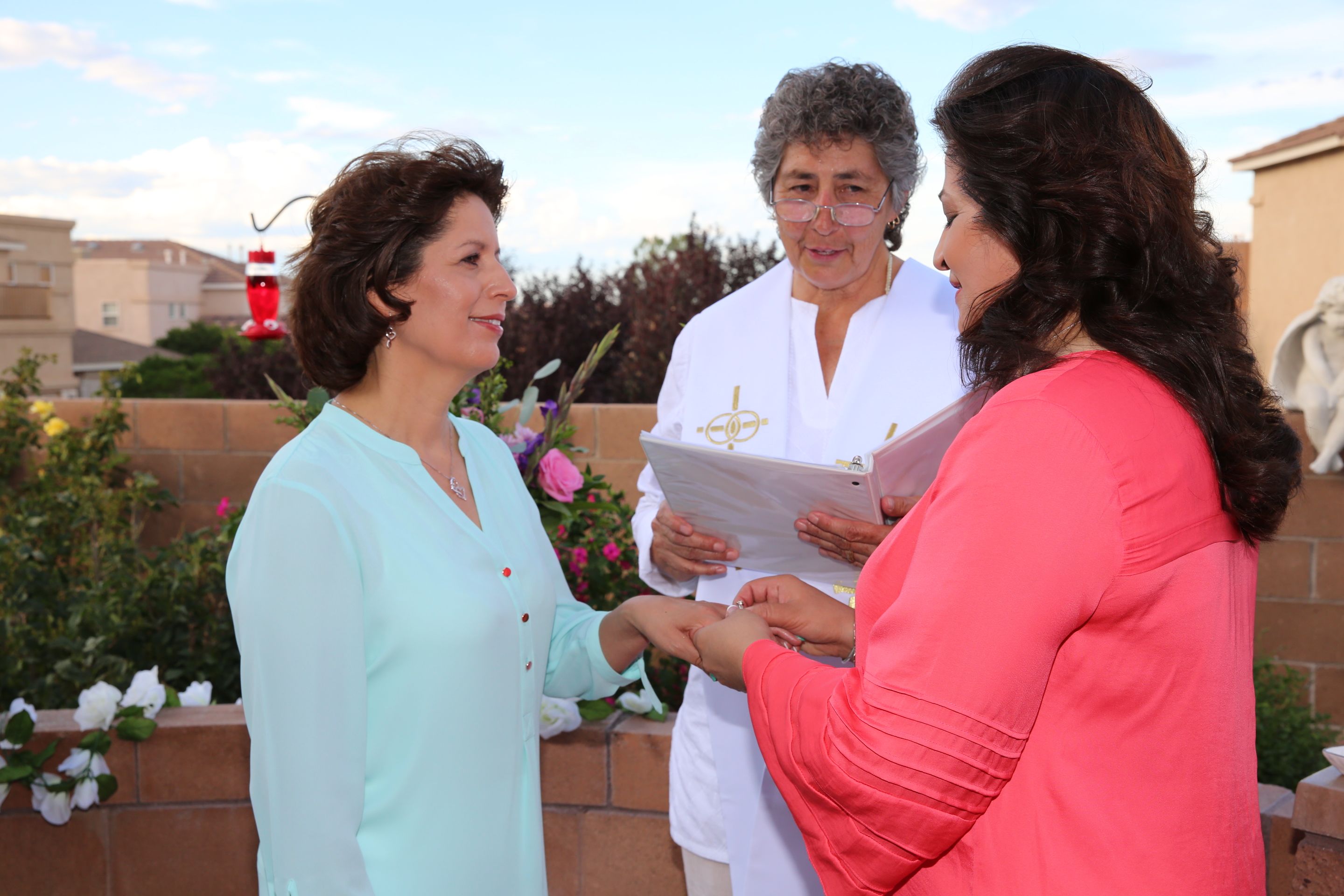 Marrying the person you love is a beautiful expression of that love and commitment you share with one another.
Joining two people together in the rite of marriage is a blessing and a privilege.
Rising Sun Christian Community performs wedding ceremonies and offers a uniquely designed service for each couple. Whether it be a simple ceremony designed to legalize a long-term relationship or a more elaborate one, we strive to make it special for you.
If you are searching for a wedding officiant in Bernalillo or Sandoval Counties, we would be honored to have the opportunity to officiate your marriage ceremony.
Please contact Rev. Vangie Chavez at 505-898-0908 or email vchavez@rsccabq.com